YouTube
SEC Shorts - Alabama and Tennessee are Forced to Take Offensive Tutoring
Sophia Moonstone
Updated Tuesday, September 19, 2023 at 12:00 AM CDT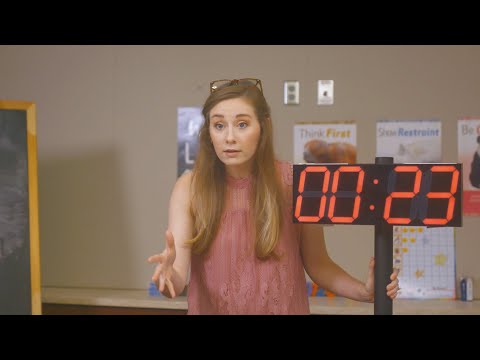 ▶️
Alabama and Tennessee, two of the SEC's highest profile teams, struggle on offense and are sent to offensive tutoring classes. Find out how they aim to turn things around in this hilarious SEC Shorts video.
It was a tough weekend for both the Alabama Crimson Tide and the Tennessee Volunteers as they faced significant challenges on the offensive side of the game. Recognizing the importance of these two high-profile teams performing at their best, the SEC steps in and sends them to offensive tutoring classes in hopes of improving their offensive strategies.
In the emergency offensive tutoring session, the instructors waste no time in addressing the issues at hand. The goal of the offense is to score points, something that both teams seem to be struggling with. The tutors emphasize the importance of getting the ball to the side of the field preferred by the punter, giving the defense ample time to rest before the drive stalls out.
The offensive coordinators are also reminded not to let their players scuff up the beautifully painted end zones with excessive endzone dances. The tutors highlight the need for effective quarterback play, pointing out that Joe Milton's ability to throw the ball 80 yards is impressive but not when it's to a double-covered receiver.
Amidst the tutoring session, the Tennessee offensive coordinator receives a distraction in the form of an authentic Rudy jacket and a note from Notre Dame, thanking him for taking Tommy Reese off their hands. However, the tutors quickly refocus the coordinator's attention back to the task at hand.
Clock management is another crucial aspect discussed during the session. Tennessee is reminded of their poor track record against Florida on the road and the need to avoid using unnecessary timeouts early in the game. The tutors guide the teams through practice scenarios, emphasizing the importance of snapping the ball before the clock hits zero.
As the session progresses, the tutors encourage Alabama to shift gears and focus on their offensive line. Unfortunately, the content details cut off at this point, leaving viewers eager to see how the Crimson Tide's offensive line will be addressed.
In this hilarious SEC Shorts video, viewers get a glimpse into the offensive tutoring classes that Alabama and Tennessee are forced to take. With a mix of humor and valuable insights, the video highlights the challenges faced by these teams and the efforts being made to improve their offensive performance.
If you're a fan of SEC football or simply enjoy a good laugh, this video is a must-watch. Don't miss out on the entertaining and informative journey as Alabama and Tennessee strive to turn their offensive struggles around.
(Note: This article is a summary of the SEC Shorts video titled "Alabama and Tennessee are forced to take offensive tutoring.")
View source: YouTube
Check out our latest stories